Notes of my last trip to Cuba 🇨🇺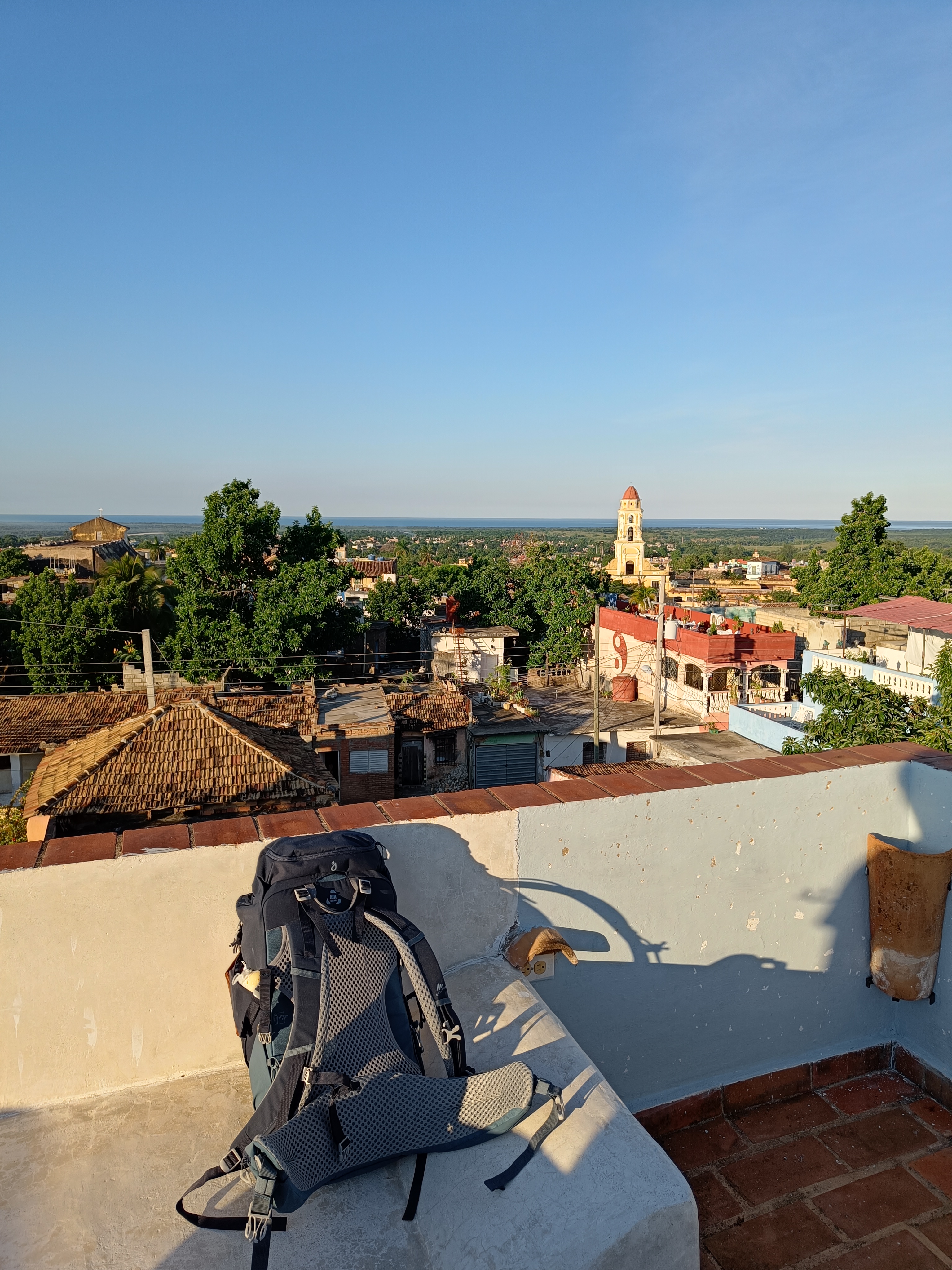 Index
Hi Alex, check this when visiting Cuba again. Do not expect a travel diary, it's just a bunch of things to remember.
Before leaving homeland
Passport up to date
Get an insurance
Install NordVPN in order to book nights from within the country
Don't forget to carry with you
Meds
Suncream
Mosquito repellent
Mosquito afterbite
Cash money (~600Eur each for a 10 day trip)
About the trip
La Habana - Cienfuegos - Trinidad - Cayo Santa Maria - Varadero - La Habana
La habana
Decadent but beautiful city, and also very safe. I loved la Habana!
Things to do:
Visit El Morro
Sunset in El Malecón
Get lost in La Habana Vieja
La fabrica de arte, party and culture alltogether
Expenses:
Trip from José Marti Airport to el Vedado: 30Eur (with a Taxi) - overpriced
Trip to Cienfuegos: 30Eur each (with Taxi colectivo)
Trip from Habana Vieja to José Marti Airport: 25Eur (with Taxi)
Cienfuegos
Very beatiful city. Specially the Bulevar street and La Punta. I recommend to visit El Nicho waterfall on your way from Cienfuegos to Trinidad.
Expenses:
Trip to trinidad + passing by El Nicho: 15Eur each (with Taxi colectivo)
Entering to El Nicho: 10Eur each
Trinidad
Historic and beatiful city full of amazing people. We've stayed at Casa d' la Popa and it was perfect.
Things to do:
Nightlife must go's:
Expenses:
Visiting Caburní + Playa Ancon (all day): 25Eur each (with Taxi colectivo)
Trip to Cayo Santa Maria: 12,5Eur each (with Taxi colectivo)
Cayo Santa Maria
Quick fact here: this is not Cuba.
Los Cayos is just a place full of amazing beaches with all inclusive resorts. We've stayed at Meliá Buenavista in Cayo Santa Maria. The experience was amazing, but again, not Cuba. It's a place for rich tourists, which I am not.
Things to remember:
Make surte that your bank allows you to use your credit card in Cuba before going here (don't be like me). You can ONLY pay by credit card here. Not even cash or phone contactless.
You need to book a hotel before traspassing the road to Los Cayos. So you can imagine how hard is for locals to visit this beaches.
Expenses:
Trip to Varadero: 25Eur each (using a bus offered by the hotel). Do not do this again, it's a trap. It was supposed to be a 4 hours trip, but it was 9 hours. And don't forget to book it 48 hours before, otherwise you'll have to stay another night at the hotel. Just call a Taxi colectivo, it will cost you a little more, but at the end is the best option.
Varadero
Is a Lloret de Mar in the caribean, if you're like me, just don't go there. You'll see a bar of The Beatles, I mean... c'mon! I don't know how people keep recommending me Varadero. It's a place made for occidentalized tourists. Also watch out with Jejenes in the afternoon at the beach, it's a sand mosquito that bites like hell.
Things to do:
Visit Cueva de Saturno near Matanzas
Visit El Floridita, music bar famous by Ernest Hemingway.
Pretty amazing sunsets in Varadero's beach btw.
Expenses:
Trip to la Habana + passing by Cueva de Saturno: 35Eur each (using Taxi colectivo)
Entering to Cueva de Saturno: 5Eur each.
Missed things I want to do next time
Freetour in La Habana
Visit Viñales (We couldn't visit because of Ian hurricane you soab!)
Go to Bahía de Cochinos + Playa Girón
Visit Santiago de Cuba
Go to Sierra Maestra + Pico Turquino